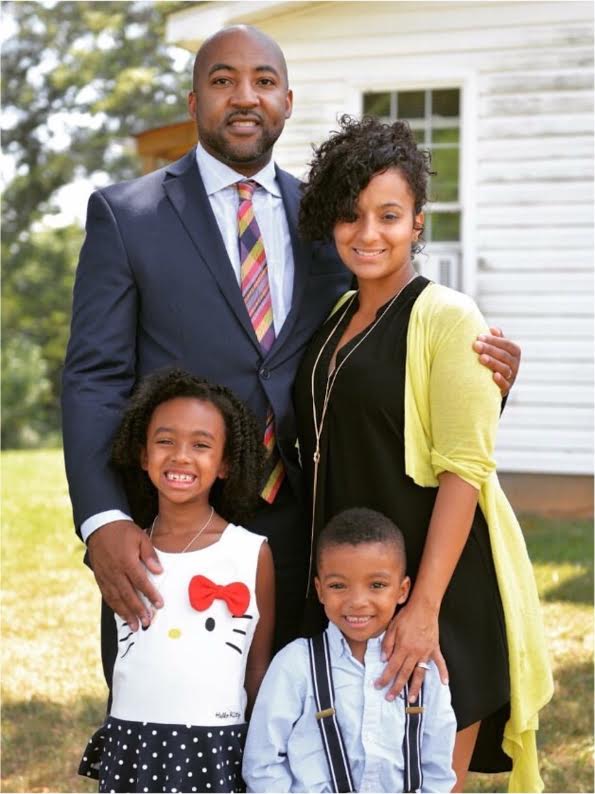 Jared R. Rice is a product of the New Rochelle public school system. After receiving All-County basketball honors at New Rochelle High School, Jared received a basketball scholarship to Delaware State University in Dover, Delaware, from where he graduated with a Bachelor of Arts degree, majoring in political science. Jared subsequently received an academic scholarship at North Carolina Central University School of Law in Durham, North Carolina where he obtained his Juris Doctor degree in 2004.
When Jared moved back to New York after law school, he joined his mother, Gail B. Rice and his father, J. Roger Rice in the New Rochelle law firm of Rice & Rice, Attorneys at Law, where his brother Jordan also practiced. After his mother left the firm to become a full-time judge here in the city of New Rochelle in 2010, Jared became a partner with his father where he now is a trial attorney practicing primarily in the areas of criminal defense and civil rights. Additionally, Jared is a member of the Mount Vernon City Court public defense panel where he is the lead attorney in the Adolescent Diversion Part.
In 2010, Jared was elected to the New Rochelle City Council, representing District Three, and was later reelected for two additional terms. During his tenure in office, Jared has supported passage of GreeNR, New Rochelle's first plan for sustainable growth; brought special attention to New Rochelle parks in the facilitation of the renaming of the Ruby Dee Park at Library Green, and in bringing substantial resources to Lincoln Park; has been instrumental in bringing jobs to District Three residents by way of the First Source job training and placement center; spearheaded committees on Community Policing and Lincoln Avenue Corridor Comprehensive Planning; served on a joint New Rochelle-Iona College Planning Committee and the New Rochelle Sustainable Budget Panel; and took part in the Master Plan process for the New Rochelle Downtown Overlay Zone.
In 2016, he was named co-chair of My Brother's Keeper New Rochelle, a White House sponsored initiative designed to allow boys and young men of color to reach their potential in life. In this unique partnership between the City of New Rochelle and the City School District of New Rochelle, Jared has been influential in his successful effort to "Ban the Box" for New Rochelle municipal job applications; worked with community partners to send 66 youth to summer camp for two weeks; helped to launch a Community Reads initiative; participated in New Rochelle High School's first annual Take a Student Ambassador to Work Day; advocated for the recent passage of the Raise the Age legislation; joined with the New Rochelle Municipal Housing Authority to create a new library at the Bracey Houses; and helped bring a nationally renowned speaker to New Rochelle to give a presentation on implicit bias. Of note, in December 2016, Jared took part in the MBK National Summit at the White House with former President Barack Obama.
Jared is married to his high school sweetheart Jasmine. They are the proud parents of their daughter, Jocelyn and their son, Jayden.